Circo Paradisaea
Circo Paradisaea's vision is to develop a series of modern-vintage aerial acts, reminiscent of the old-fashioned circus motif with the 'Big Top' tent, glittering performances, and impossible feats. We have series of Covid friendly outdoor performances on silks and lyra including solos, doubles, trios, synchronized routines, and specialized apparatuses. Costumes of burgundy velvet and gold sparkles will make us stand out as we fly through the sky, high above the spectators below. Our goal is to travel around the Niagara Region with these performances, aiming to spark joy, wonder, and interest in the circus arts. We would like to demonstrate the artistry and beauty of aerial arts to encourage its popularity both with presenters for booking performances and as a recreational or professional activity for children and adults alike.
Meet Our Troupe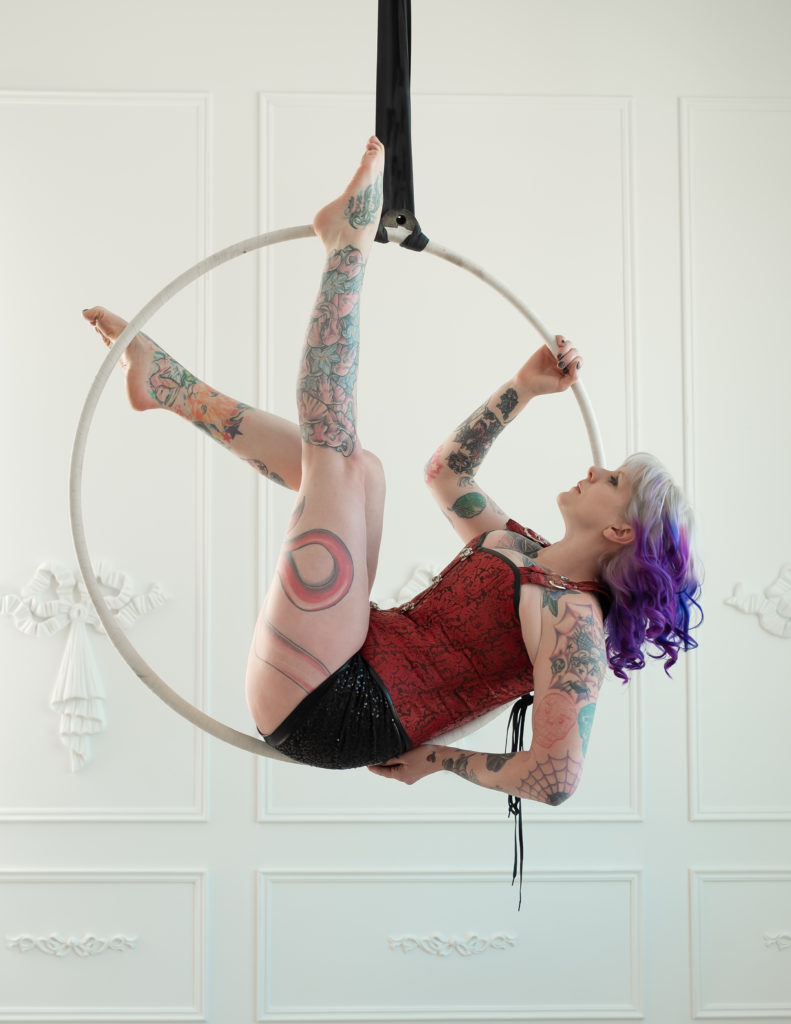 Mary Young
Mary is an accomplished aerialist who has studied, apprenticed and performed extensively on Lyra/Hoop, Silks and Pole. Mary founded the school in 2012.
Mary spent several years training and performing in Tokyo, Japan and is eager to share what she has learned with people young and old. She sees the artistry, strength and discipline of aerial dance and circus performance skills as great complements to anyone and everyone's interests and activities.
Jenny Wright
Julie Finnigan
Contact us for more information or to book!